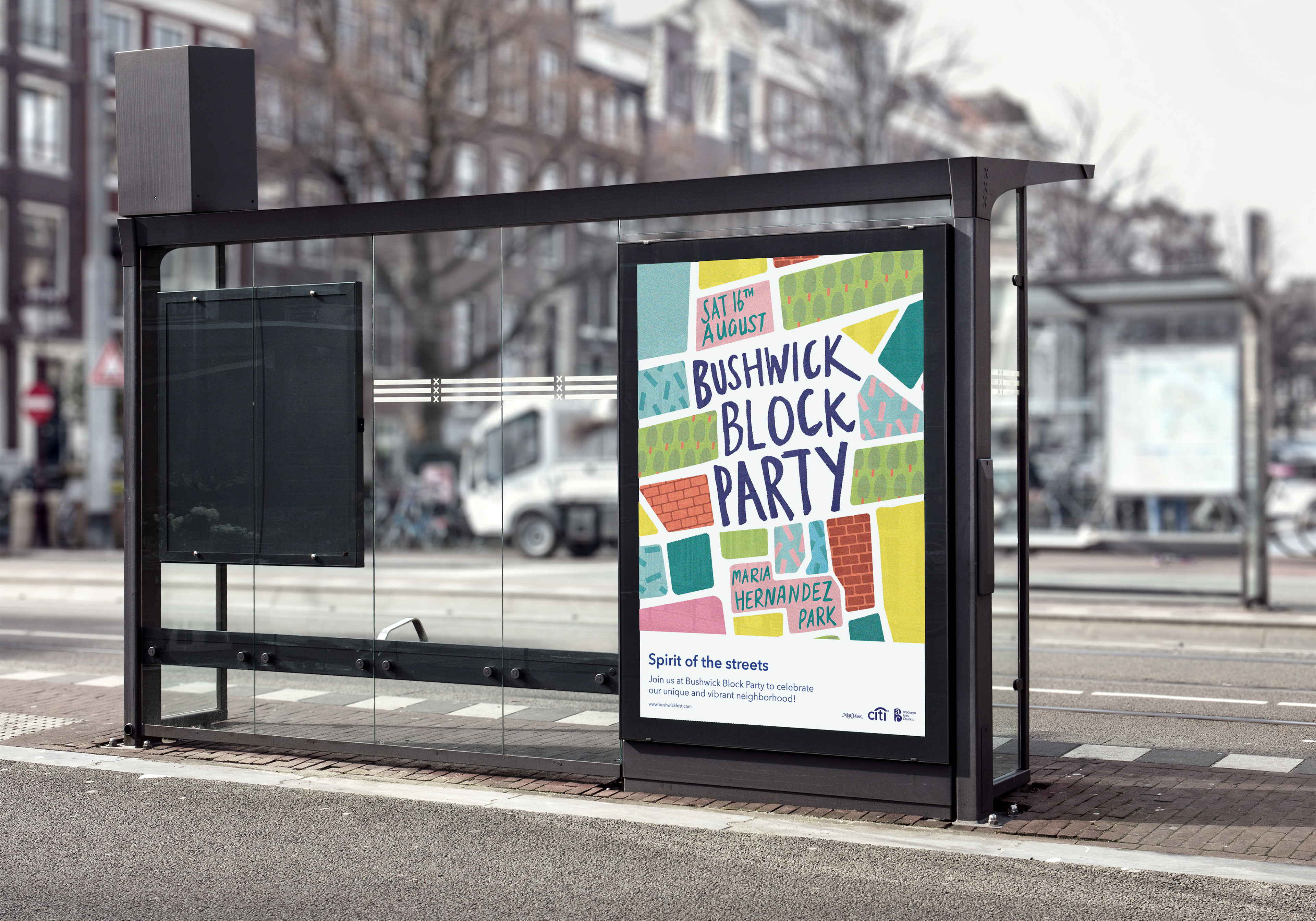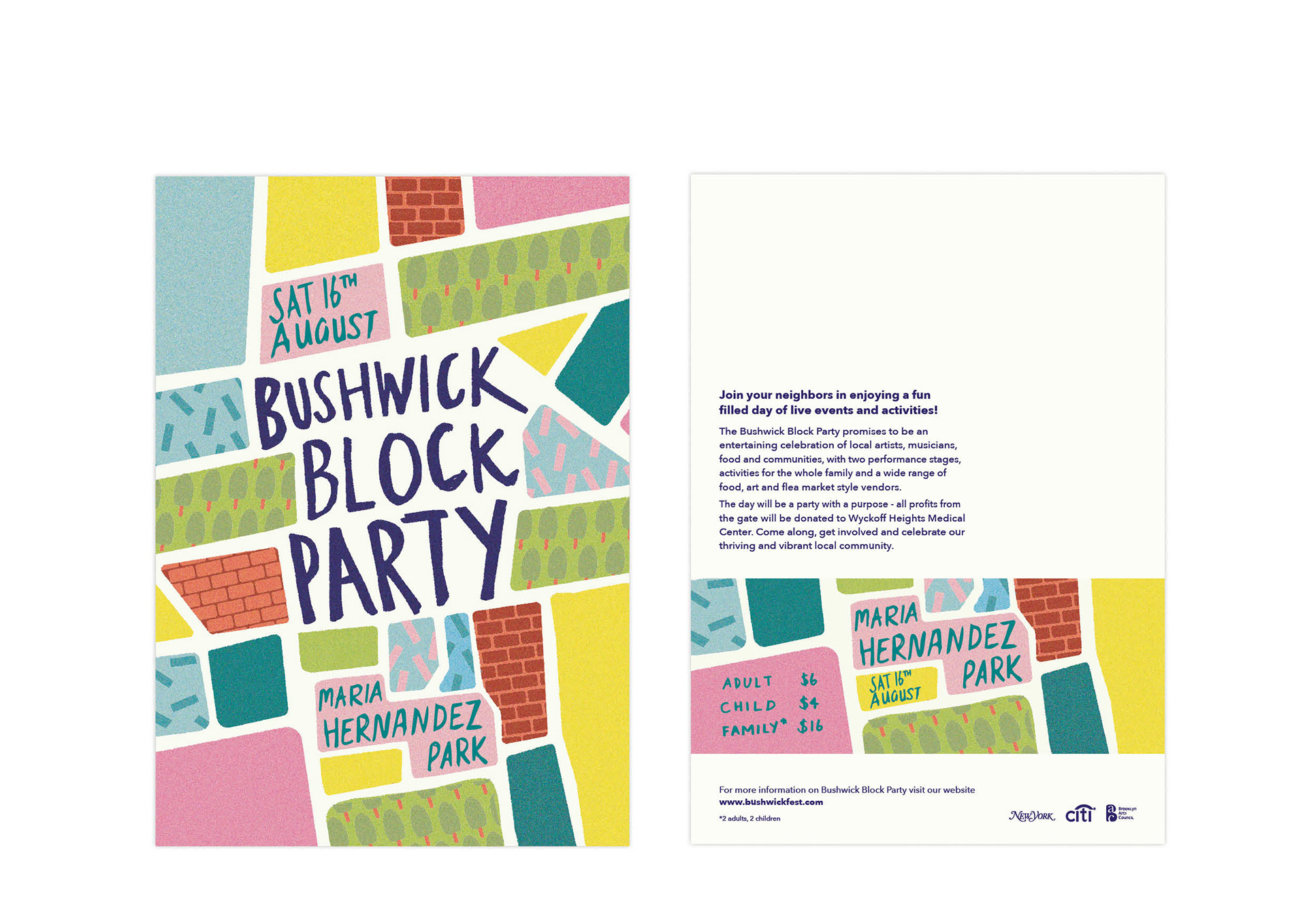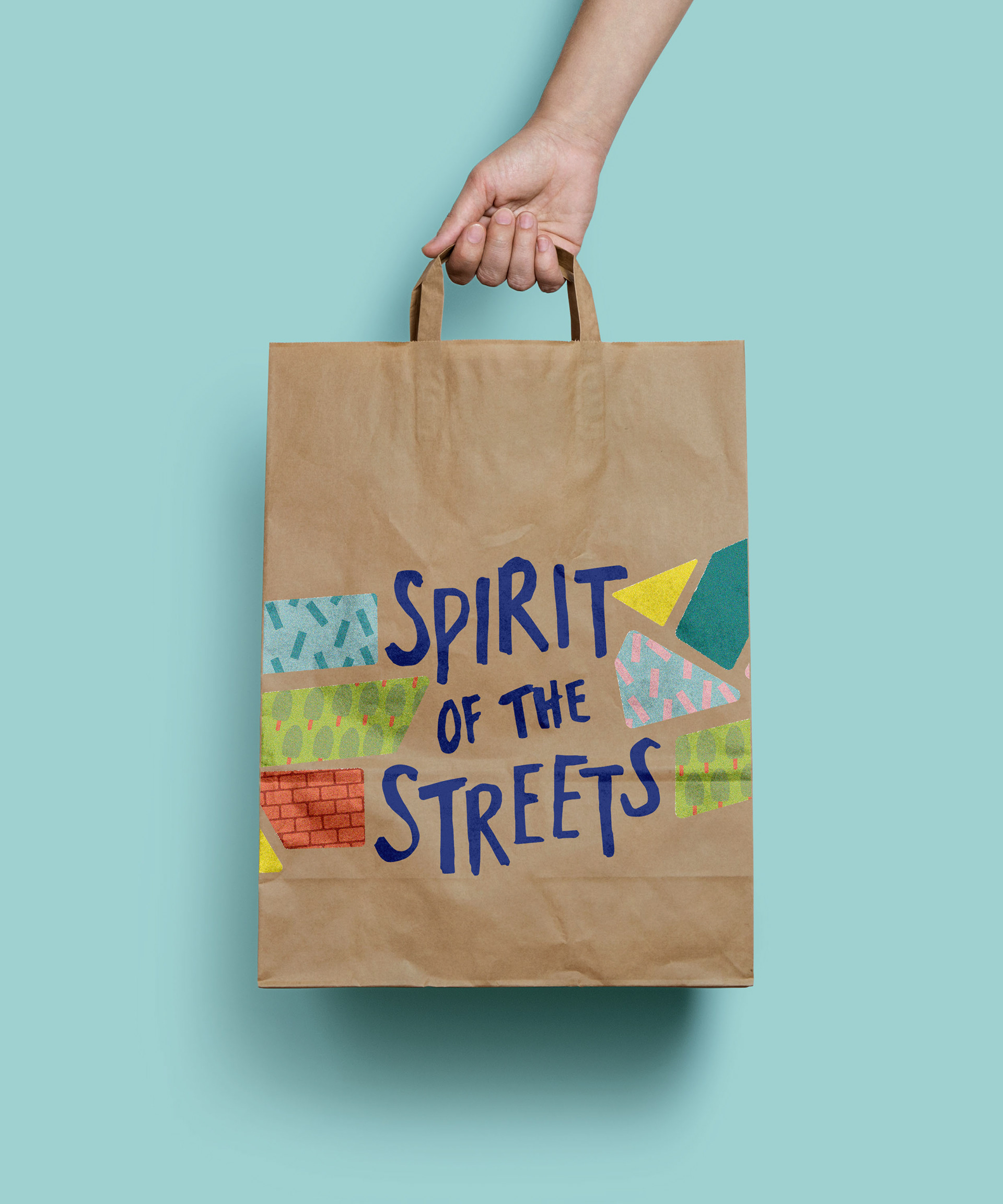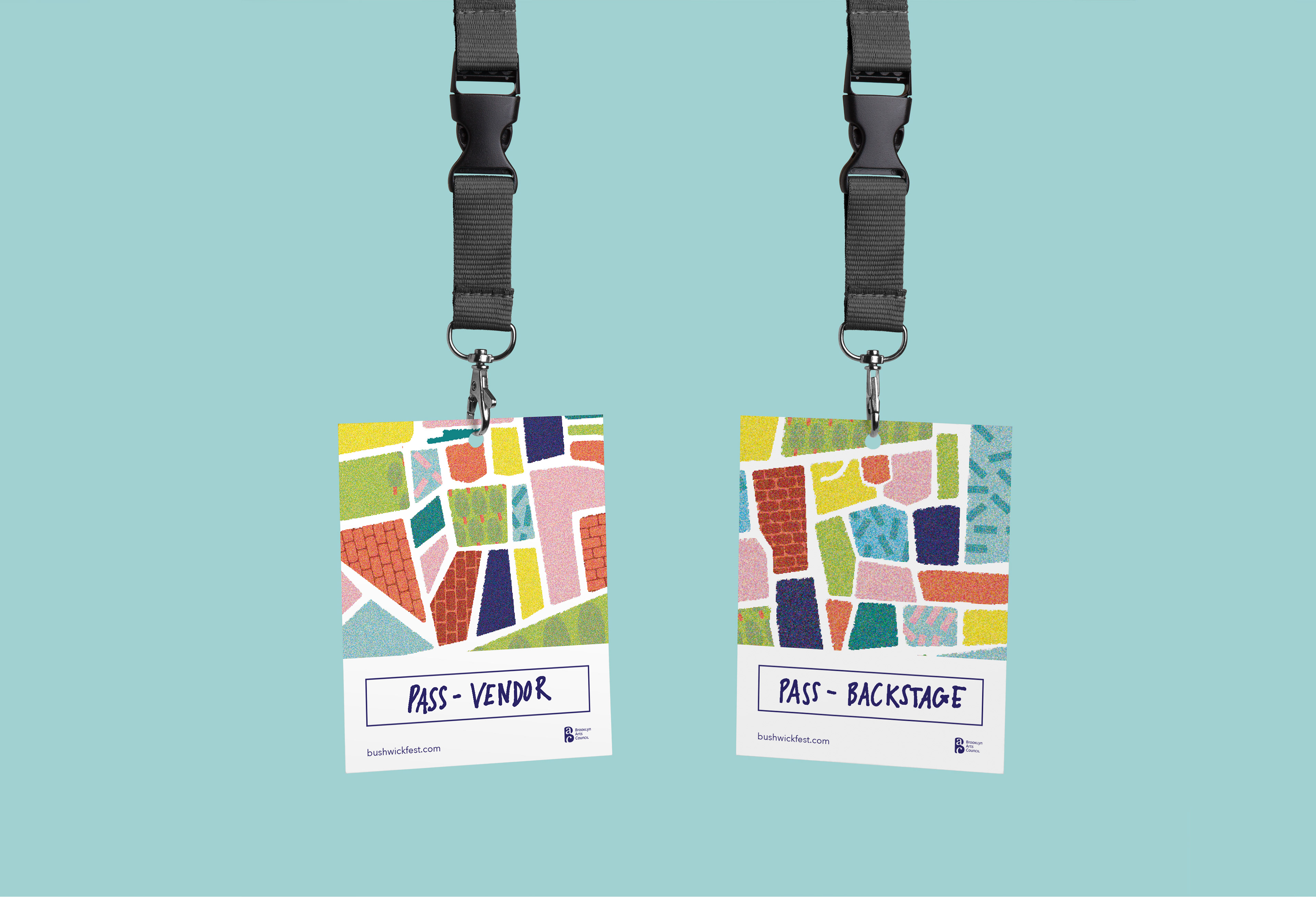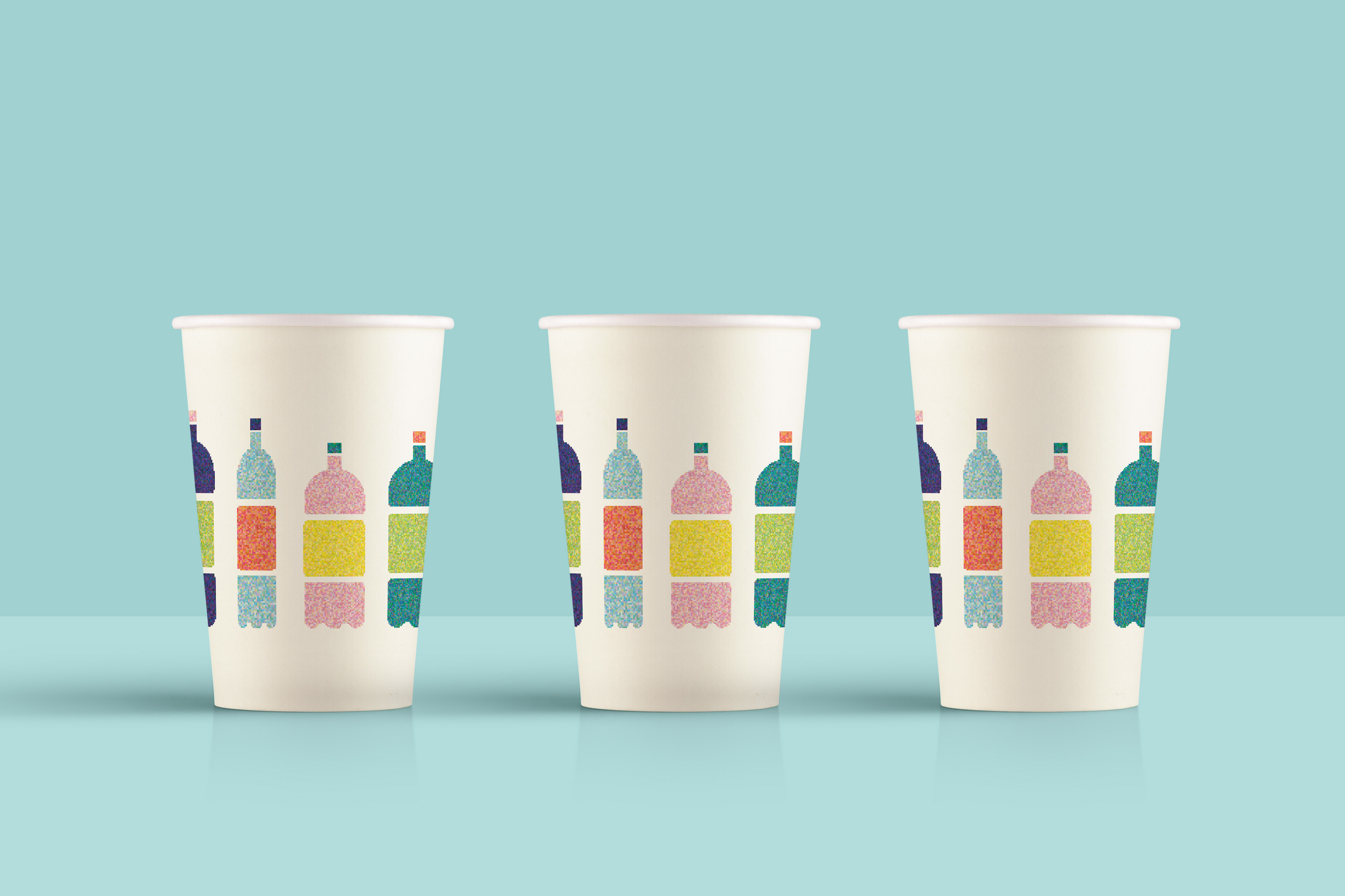 Branding for a community festival in the Bushwick neighbourhood of New York. The event was intended for locals, especially families, to come together and celebrate where they lived. 
How the work was produced:
The visuals started as a map of the local area and were abstracted to give a quirky, celebratory feel. The hand lettering and a vivid colour palette echo Bushwick's distinctive graffiti and capture the anti-gentrification sentiment of its residents. I wanted the vibrancy of the design to attract immediate attention and capture the carnival vibe of the festival, and to be accessible to people from all walks of life in the neighbourhood.